Leaked memo forecasting Taiwan strait conflict in 2025 triggers debate about 'undisciplined' comments
A leaked memo from a US four-star general saying his "gut" told him the US would be at war with China in 2025 has prompted warnings about the danger of "undisciplined" predictions of a Taiwan strait conflict.
The memo, by the head of the US Air Mobility Command (AMC), Gen Mike Minihan, was the latest prediction of a Chinese military invasion of Taiwan, which have ranged from 2022 to 2049. It has triggered a debate about US readiness, accusations of warmongering, and concerns about desensitising people to the real risk of invasion.
China's government claims Taiwan as a province and its authoritarian leader, Xi Jinping, is set on what he terms "reunification", by force if necessary. It is a prospect Taiwan's government and people vehemently reject. Around this impasse, tensions are escalating. Beijing's military is growing bigger and is increasing its coercive targeting and harassment of Taiwan.
"I hope I am wrong. My gut tells me we will fight in 2025," Minihan wrote. "Xi's team, reason, and opportunity are all aligned for 2025."
Minihan's jingoistic nine-point plan set out his "preparation for the next fight". Dated 1 February but leaked on social media days before, it ordered increased training and integration of the AMC and joint forces, to "deter, and if required, defeat China".
Timelines within the decade are usually about China's capability. The director general of Taiwan's national security bureau and its defence minister have said China would reach full invasion capability by, respectively, 2023 and 2025. Later dates are often based on China's intention, picking years with symbolic significance for the Chinese Communist party (CCP).
But it is not always clear. The US secretary of state, Antony Blinken, said last year that China was determined to annex Taiwan "on a much faster timeline" but did not give a date.
Minihan's prediction was quickly linked to statements in 2021 by the then head of the US Indo-Pacific command, Adm Philip Davidson, to a Senate committee hearing. In what is now referred to as "the Davidson window", the admiral said he believed the Chinese threat to Taiwan would "manifest" in the next six years, by 2027.
This week Davidson repeated his comments, saying his "conflict scenario" included smaller assaults on outlying islands. Davidson, who is in Taiwan meeting the president and other defence figures, declined an interview request.
Minihan's memo was written off by many analysts as offering no evidence beyond his "gut" and crude assessments that 2024 elections in the US and Taiwan were good timing for an invasion.
"The most charitable interpretation of Minihan's comments was that he was aiming them at his own organisation to spark change," said Blake Herzinger, a nonresident fellow at the American Enterprise Institute thinktank. "The part that doesn't make sense is releasing a memo with this sort of inflammatory language, unclassified, basically guaranteeing it would leak.
"I cannot imagine it was something the administration was happy to see."
Michael O'Hanlon, the director of research in foreign policy at the Brookings Institution research group, told the broadcaster Voice of America the memo was "very unwise, and potentially dangerous because of the potential [for creating] a self-fulfilling prophecy".
Some analysts accused the military figures of putting forward short timelines to lobby for more funding. A 2022-23 window offered by the US chief of naval operations, Adm Michael Gilday, in October, for instance, also urged the government not to "skimp" on funding US military readiness.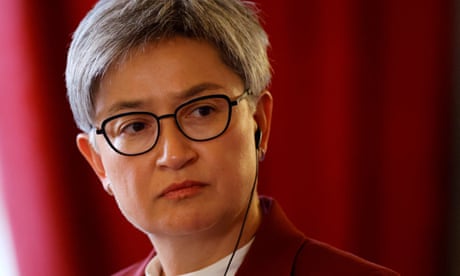 James Palmer, a deputy editor at Foreign Policy magazine, said such predictions of war in the next few years "are generated largely by a military-security establishment that sees Beijing as an inevitable next opponent and a useful tool for its own budgetary ambitions".
The Wall Street Journal editorial board was among those defending the memo, saying it offered an important point outside its rhetoric: that the US is not ready for conflict and people should be more worried about it.
"This is a typical thinking in the US military, or in all military organisations, that the preparation of wars with potential challengers or opponents is a must," said Huang Kwei-bo, a professor of diplomacy at the National Chengchi University in Taipei.
But the writing – and leaking – of the memo has raised questions about how the current thinking of senior US military figures was diverging from that of US policymakers, who are balancing a challenging but nonadversarial diplomatic relationship with China.
The Pentagon has distanced itself from Minihan's memo, saying it was not representative of the department's view.
The US is a longstanding integral party to cross-strait tensions as a global military power and as a legally bound supporter of Taiwan's defensive capability. Its cross-strait policy remains underpinned by a doctrine of strategic ambiguity – a refusal to confirm whether or not it would come to Taiwan's aid in the event of hostilities. Minihan's memo raised the suggestion that some in the US military were acting on an unambiguous assumption – or understanding – that it would.
Ryan Hass, a Brookings Institute scholar on China and Asia, said inconsistent predictions and "undisciplined utterances" from senior figures risked squandering US credibility.
"What US leaders say matters," he said, noting that US warnings about Russia's invasion of Ukraine had been borne out. "On the other hand, uniformed military leaders make predictions based on their 'gut instincts' about when the PRC might invade Taiwan, it erodes confidence in America's grasp of the situation."
The impact of comments such as those of Minihan, Davidson and Gilday goes beyond US credibility. Such pronouncements often draw hostile reaction from Beijing, and cause confusion and fear among the public in China and Taiwan.
Chinese officials responded to Minihan's memo by warning the US against inflaming tensions.
On Wednesday and Thursday, the CCP's military sent more than 60 warplanes and ships into Taiwan's air defence identification zone, but it was not clear whether this larger than usual incursion was in retaliation to Minihan or another perceived provocation.
Huang did not think Minihan's memo inflamed tensions. "This is just a judgment from a very senior USAF general in charge of air mobility," he said. "I respect Minihan's assessment and prediction about 2025, but I also think those are not in the mainstream thinking of the Biden administration."
In Taiwan, the memo received a modest level of coverage, featuring in news bulletins and political talkshows, but with far less alarmism than it got overseas.
Brian Hioe, a Taiwanese journalist and editor, questioned whether alarmist predictions from western figures could become a "boy crying wolf" situation and "lead to warnings about an invasion being looked at less seriously".
Taiwan's government is urgently working to fix entrenched issues with its own military and foster urgency in a population that has lived with the China threat for decades. Conscription for young men was recently increased to a full year of training and service, and the voluntary reserve service is being expanded to include women.
During a busy weekday lunchtime in Taipei, the Guardian struggled to find many people who had heard of the leaked memo. A couple in their 60s, who ran a produce stall at an inner-city market, waved it away as "politics".
"This rumour [of invasion] has always been here, it's always the same," said Mrs Ye. Her husband, Mr Wang, shouted his agreement from the back of the stall. Taiwan's political parties "always say China will attack us", he said. "I'll fight them, I am not afraid."
A 26-year-old IT worker, David Guo, said he was sick of the "bullshit" posturing and accused the US of "playing chess" for power in Asia.
Joy Jian, a 67-year-old insurance worker, brushed it off. "I don't care about this news any more," he said. "If it will happen, it will happen." Chi Hui Lin Chi Hui Lin